What is SUI-01?
The Hardware is a Generic Control Board with measurement AD and control DA equipped ARM CPU.It constantly AD-converts signals every 5~60μsec, process necessary calculations, then output control voltage on DA.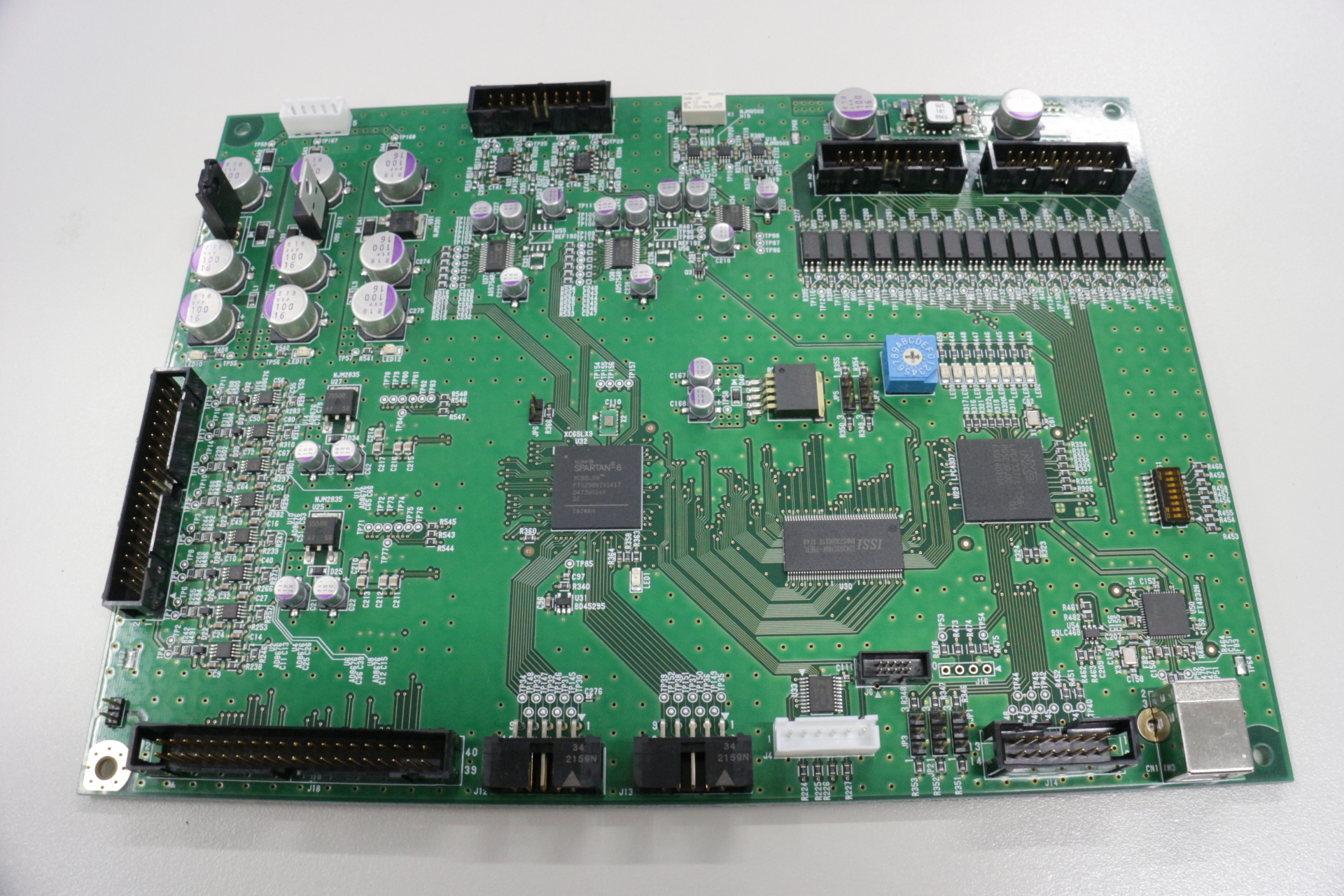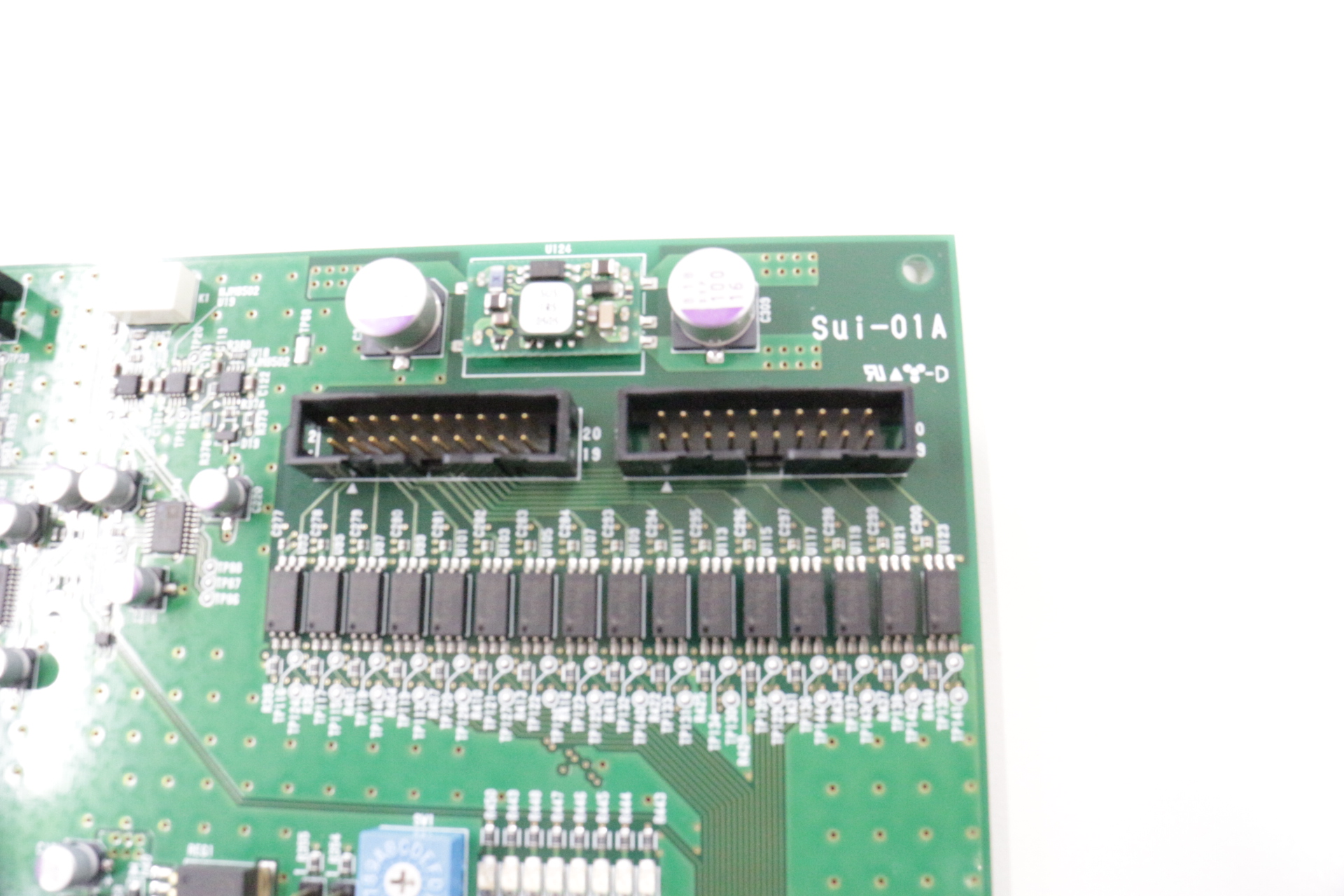 SUI-01 gives you
a High-Speed, High-Quality Control device
at a LOW price!!!
SUI-01 Abilities
・High-Speed Sampling by multi-Channel AD/DA by FPGA.
Synchronized Sampling at 10μsec.
Over Sampling Process.
AD16ch 18bit // DA 1ch 18bit // 8ch 16bit

・Synchronized Operation(AD Max.256Ch,DA Max.16Ch+128Ch)

・High-performance Control, enabled by applying Main CPU(M4) with High-Speed Floating Point Number Unit and Large Capacity RAM.

・4Ch High-Speed Communications with Computers on main CPU(M4) and other CPU(M0).

・Meet your requests by designing the Firmware, using the Basic Routines as a base.